LevelRat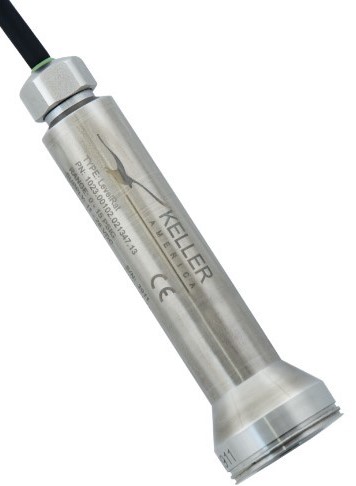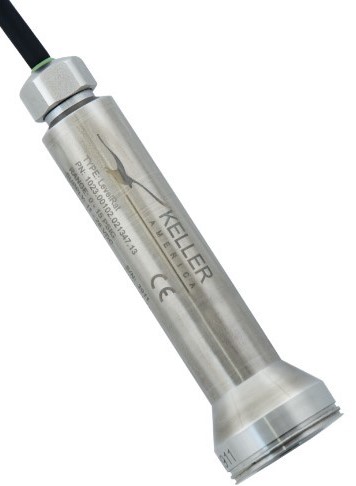 LevelRat
Keller's Lift Station Level Transmitter
Non-Fouling Submersible Level Transmitter
Features
Automatic Barometric Pressure Compensation

4...20mA models include guaranteed lightning protection at no additional cost.

16-bit internal digital error correction for cost-effective low Total Error Band (TEB)3 .

316L SS housing construction.

Non-fouling diaphragm for superior resistance to puncture.

2-year warranty covers defects in materials and workmanship.

User-rangeable analog output ensures compatibility as requirements change.

RS485 modified-MODBUS compatible interface allows up to 128 transmitters on a single bus. Standard dual (analog & RS485) outputs simplify interface to controls, data collection, and telemetry systems.

Built in the U.S.A. ARRA Section 1605 Compliant.
Call/E-mail us to request pricing and additional details
The Lift Station Water Level Transmitter is specifically designed for extended service in sewage lift station environments, the LevelRat by Keller America features a wide sensing diaphragm yet small overall size. Unlike similar, competing models which feature a fragile Teflon®-coated rubber diaphragm, the LevelRat incorporates a monolithic diaphragm which combines the non-stick quality of Teflon with superior toughness and abrasion resistance.
Perfectly suited for pump control applications, the LevelRat is compatible with any standard 2-wire, 4...20 mA current loop or 3-wire voltage systems.
Factory's guaranteed lightning protection makes this transmitter ideal for installation in areas prone to chronic damage due to transients caused by lightning.
Review the specifications sheet and contact us for pricing and additional info.
Ordering Options
MEASURING RANGE: 0-5ft thru 0-100ft
Custom range available, call for details
CABLE TYPE
Vented Cable, Polyethylene for general purpose
Vented Cable, Hytrel for hydrocarbon
Vented Cable, Tefzel for chemical interaction
CABLE LENGTH
Order your lift station water level transmitter with up to 500ft of vented cable.
OUTPUT:
Current 4-20 mA + RS485 Standard
Voltage: 0-5, 0-10 VDC + RS485 Custom